Forbidden Zone Kits at JerseyFest with Special Show Prices
---
---
Spyda Creations Kits at JerseyFest

---
---
---
Sculpting Party – JerseyFest Night Time Event

---
Featured Kits from "Resin Crypt Models" at JerseyFest. Click here to see more pictures.
---
---
---
New "Howling" Werewolf Bust at 2016 JerseyFest Show
In 1981 Directer Joe Dante Filmed one of the finest Werewolf films that ever hit the big screen called "The Howling"! The film starred Dee Wallace, Patrick Macnee and many others, but the most memorable performance came from actor Robert Picardo as Eddie Quist, the main Werewolf. Many years ago, the incredibly talented Bill Wieger immortalized Eddie in his Werewolf form capturing every snarling detail beautifully in this life sized 1/1 scale Lycan! Last year Saul Alvarez and his partner David Diaz acquired the rights to this monstrous beauty from Wieger and decided to turn him into a wall hanger. This huge resin piece is approximately 28 x 20 x 15. The detail is superb and likeness is uncanny. The bust is a must have for any fan of "The Howling" or Werewolves in general. The cost for this life sized Howler is $225.00. Click here to see more pictures of this bust.
---
Jerseyfest Night Time Partying !
The "Auld Shebeen" Irish Pub & Restaurant right in the Marriott Hanover hotel is flat out awesome! It's filled with wood and stone imported from Ireland for a rustic atmosphere that's perfect for our post show festivities. They serve lots of great beer and mixed drinks up until 1:30 am, plus GREAT food until 12:00pm. So, Auld Shebeen will be the hub for night time Jerseyfest partying all weekend long. On Saturday, the meet up at the bar will happen at around 11:00pm right after the Jerseyfesst "Show & Tell Parties". Remember that one of the greatest aspects of the Jerseyfest show experience is the socializing and partying that happens after the show all throughout the hotel!
Over 90 percent of the material used to create the Auld Shebeen pub is authentic Irish salvage that was imported from Ireland. The Auld Shebeen was actually constructed in Belfast, Ireland, and then taken apart and shipped to the United States to be re-constructed at the Hanover Marriott. The Auld Shebeen is divided into four general areas, with a piece of Irish History in every corner.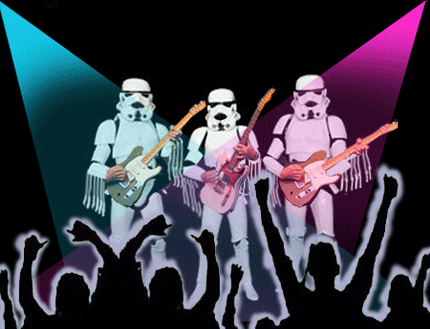 ---
Sideshow Collectibles Specials & Rarities
Bowen Designs Specials & Rarities

---
Sold Out "Hot Toys" Figures can be Purchased at the Show!
"The Hand of Doom Collectibles" vendor will have numerous, rare "Hot Toys" figures released by Sideshow Collectibles for sale at the vendor show at good prices. They also will have many other rare and sold out statues and high-end figures.